About The Owners of the Bail Bonds Company
Michael K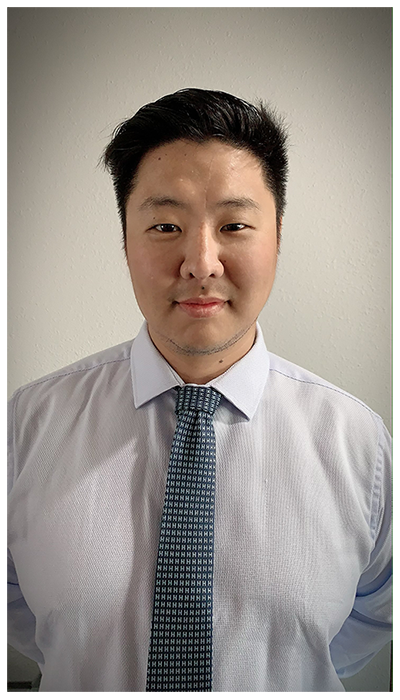 Michael Kim was born and raised in Southern California and has raised his family in Orange County California. He is active in his church and volunteers to help in is community whenever he can. Michael is very much a family man! With his three children he knows the value of family and how family is an important fabric in our society. "It is only natural to help family because it defines us as a society along with our community."
Michael has worked in the bail industry for over 15 years, starting with one of the largest bail bond companies in California.  Helping people is a passion for Michael, who has gone far and beyond what other companies provide in service. Michael and his partner Eric Leon, learned that the larger bail companies failed to provide the service that he felt his clients deserved. They created "Artisan Bail bonds," a bouquet bail company that provide their clients with service people needed.  Whenever a client calls a bail company they are passed around from one person to the next. At Artisan Bail you only deal with Michael or Eric, we are there with you in the beginning and til the end.
Michael's goal is to provide the best service he can to his client and to be available in their time of need. He understands that: "most people are good and get themselves into trouble but that doesn't always mean that they are bad and to be thrown away."  People need a chance to rise up when they hit rock bottom, buy they also have to have professionals who can get them there. Bail bond is not just getting your loved one out but to have someone you can lien on in your most fragile moment. Michael's goal when helping someone get out of custody is to put himself in their situation and to treat them like a human being. " 
Wanting to help others is an innate feeling that one is born with. That was evident very early in Eric Leon's life as he was always seeking to help his parents, family, and friends. Upon being introduced to the bail industry right out of college, Eric found the work rewarding as he could support others in their darkest hours. He started out with one of the largest companies in the state of California, as well as the nation. This is where he met his current business partner, Michael Kim. The two worked together seamlessly from the beginning and haven't looked back since.
Eric Leon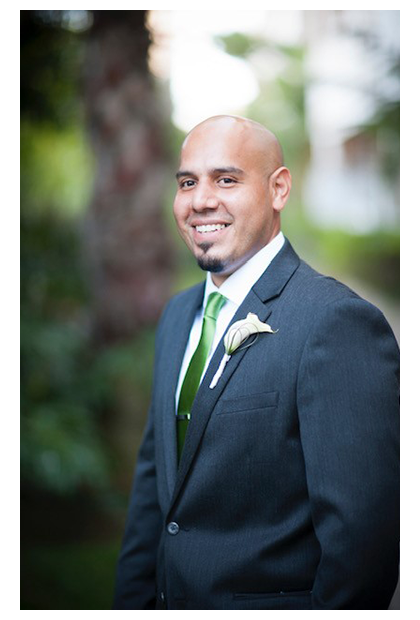 Eric Leon is an American bail bondsman born in Inglewood, California and raised in the San Fernando Valley, a "valley boy" if you will. Brought up by hard working immigrants, Eric quickly learned the value of hard work and a helping hand; "Whenever someone needed something done at their house, we all got together and worked on it until the job was completed." This early lesson would go on to assist him as a bail agent later in life. "The same goes with our clients. Whenever they've come across hard times or need our assistance, the team here at Artisan Bail Bonds will work together to help them out; we won't rest until the job is accomplished."

As a family man who continues to reside in the San Fernando Valley, Eric takes pride in helping members of his community that have fallen on hardships and need a helping hand. "Because of a few bad apples in our industry, the bail community has been vilified. With our work at Artisan Bail Bonds, we're out to show that bail agents are an integral part of the community. We help our clients navigate through a complicated and sometimes unjust legal system to get them the best possible outcome for their case." Eric Leon and the team at Artisan Bail Bonds are always here for you and the community whenever you need them.
Our Family Bail Bond Company Is Here To Help
Our bail bond company is the premier bail bond agency in Los Angeles, surrounding neighborhoods, and throughout California. All of our employees are licensed experienced Bail Bonds Agents and are happy to answer any and all of your questions.
We strive hard to earn your trust and help you with every step of the bail process. Contact our expert team today at 323-579-1415.
Below are Important Factors to Consider Before Selecting a Bail Bonds Company:
Bail Bonds Annual Premiums
Frequently, criminal cases can continue for longer than one year. Many bail bonds companies require clients to pay the premium again after the first year and every subsequent year if applicable. This is called an Annual Premium. Cases involving serious felonies can continue for many years with the potential to cost clients thousands of dollars every year. Our bail bond company s does not charge annual premiums. One bail bond, one premium for the life of the bond. No hidden costs, no up-sells, no nonsense.
Late File Premiums
After a person has been arrested and they appear in court, it then becomes the responsibility of the Los Angeles District Attorney's Office to file charges against the defendant. Sometimes they are not prepared to file charges due to a lack of evidence or they are simply too busy to file. If the Los Angeles District Attorney's Office does not file charges within 15 working days, the bail bond is automatically exonerated (released) as an operation of law. But, if the case is filed after the 15 days and the defendant is ordered back to an orange county court, they may still need a bail bond to remain free.
Payments
We accept all major credit cards, debit cards, cash, money orders, bank wire transfers, and checks.
Call our Bail Bonds office immediately at 323-579-1415 to get you or your loved one released from jail and back in the comforts of your home. We are available anytime of any day to be at your side and help you through these troubling times.